Tesla Paint Protection Installation Services in Louisville, KY
tesla paint protection films
Protect Your Tesla To Protect It From Defects and Hazards
Paint protection is one of the best ways to both protect your Tesla and preserve its long-term value. The best way to do that is with a clear bra. Even the smallest rock chip can turn into a larger issue in no time, turning your sleek and shiny Tesla into a dull, dented mess. You may even need to pay for expensive auto body work if you are not careful! 
At Lindsay and Lindsay Auto Detailing, we're proud to offer our customers the finest paint protection film technologies available. And now, Louisville Tesla owners can rely on us to provide them with a self-healing shield that protects their cars' pristine paint surfaces from hazards and defacing calamities.
Our paint protection film packages – also known to many as clear bras – are glossy, clear urethane wraps that adhere safely and securely to your Tesla's painted exterior surfaces. At our detailing shop in Louisville, Kentucky we have an experienced team of installers who work exclusively with clear bra installations on Tesla automobiles. Our PPF installation is performed by a trained and certified installer who is knowledgeable about all aspects of installing clear bra on Tesla automobiles.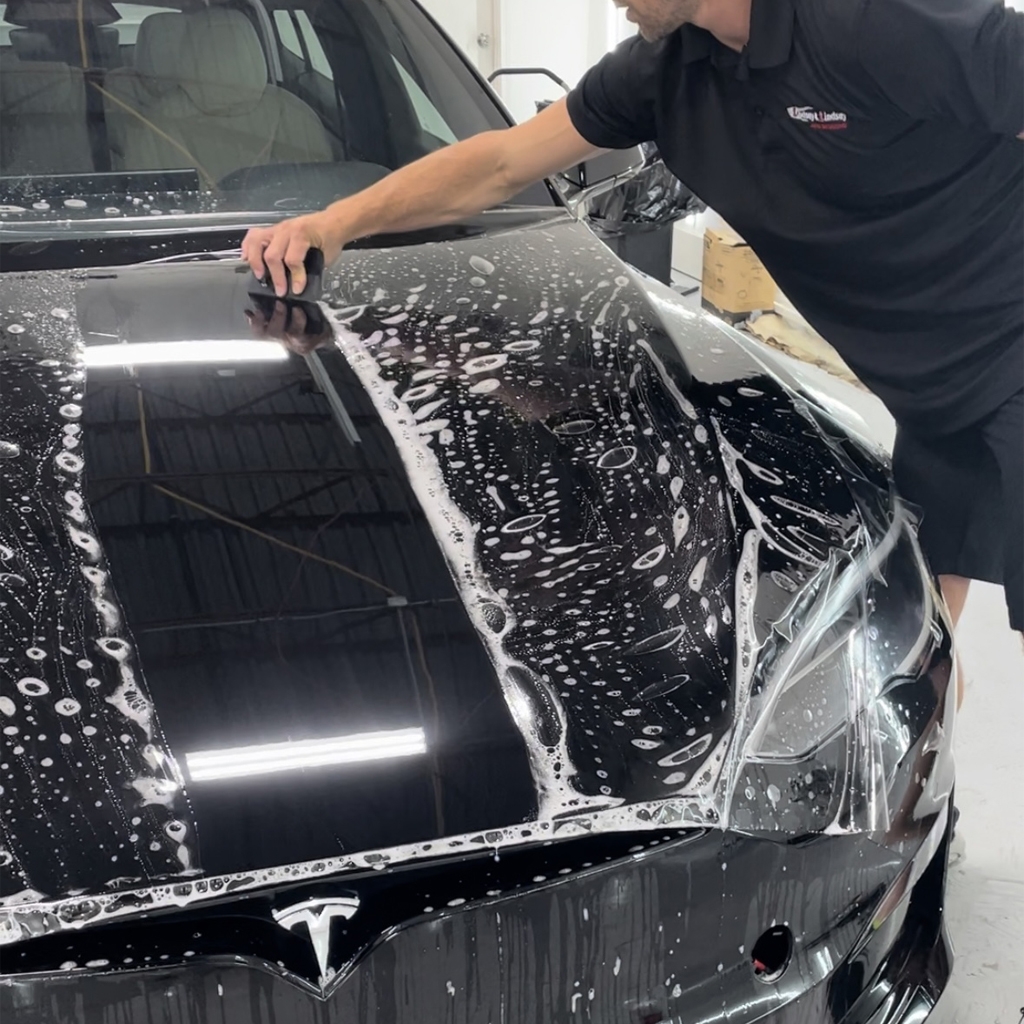 Tesla Paint Protection Film Benefits
Self-Healing Paint Protection Films For Your Tesla Are Just A Click Away!
XPEL Paint Protection Films keep your Tesla's paint safe from harsh elements and road debris. Lindsay and Lindsay Auto Detailing offers this high-quality application process to keep your car looking great for years to come.