Premier Tesla Car Detailing Services in Louisville, KY
tesla paint protection films
How To Keep Your Tesla Clean Throughout All Louisville Seasons
Detailing is a simple way to keep your Tesla looking and feeling like new. As most of us know, keeping your Tesla clean is not as easy as driving it into the car wash for a quick wash. We understand that people spend a lot of time maintaining their cars, or in Tesla case, the owner simply wants to keep it looking good from the day they get it. Because we understand this, we offer many levels of detailing services including full clay bar decontamination and paint correction as well as interior steam cleaning and leather conditioning. Clients can book single detail appointments or monthly recurring ones. 
Tesla's look like they never get dirty, but they absolutely do. We understand this and can help you keep it that way. Lindsay and Lindsay Auto Detailing is a qualified and helpful company that can take care of your Tesla with the right combination of interior and exterior vehicle detailing packages and preventative formulas that will help your ride stay clean longer. With us, there really is no comparison found elsewhere.
When you have a Tesla, it needs to be cleaned accordingly. You can't just get it dirty and then scrub it yourself with a public wash or store bought cleaning products like everyone else. That would cause irreparable damage to your vehicle and its value! Instead, trust Lindsay and Lindsay Auto Detailing with your Tesla's detailing needs. We use soft touch equipment that won't leave residue behind on your paintwork or glass surfaces, and we know how to properly clean a vehicle that has been exposed to hazardous chemicals.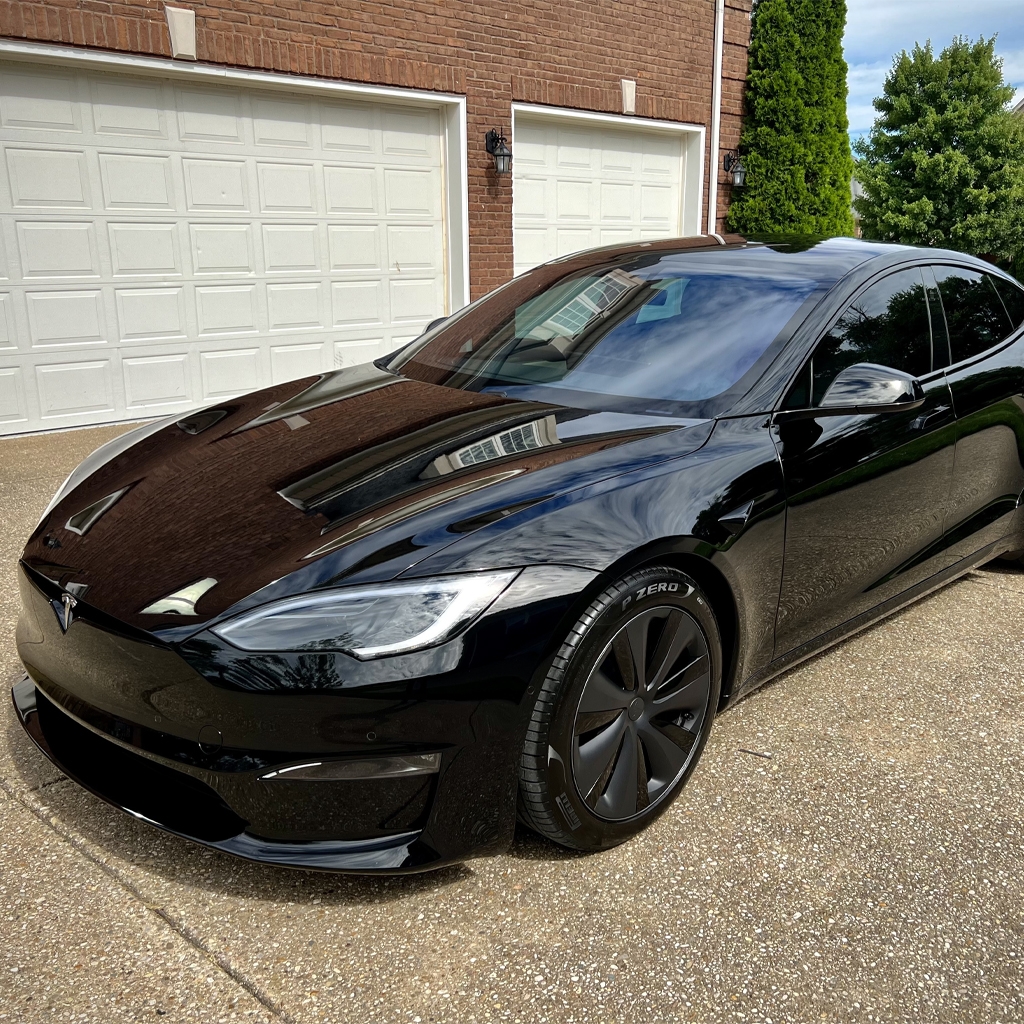 Complete Vehicle Detailing Benefits
Maintain The Best Look For Your Tesla With Vehicle Detailing At Lindsay and Lindsay Auto Detailing!
We look forward to meeting with you at Lindsay and Lindsay Auto Detailing for your vehicle detailing needs. We take pride in providing you with the best possible service and overall experience. Whether we are performing interior, exterior, or combination vehicle detailing services on your Tesla automobile, our expertly trained detail professionals will never stop working until the job is done right the first time.